Saudi losing skilled expats due to Saudization four year visa rule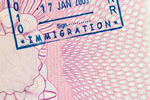 The recently-announced decision by Saudi Arabia's Labour Ministry to limit expat work visas to a maximum of four years is causing fears that skilled expat workers will choose other destinations.
The decision will affect businesses rated as yellow in the three-tier Green, Yellow and Red Nitaqat classification intended to encourage Saudi employers to take on emirati workers. However, the Jeddah Chamber of Commerce believes that limiting expat work visas to four years will be almost impossible in a number of business sectors, and Saudi businesses are opposing the decision, claiming that labour shortages and harm to the Nitaqat nationalisation programme itself will result if the directive is not changed.
According to JCCI's Ahmad al Marbale, many industry sectors are unable to upgrade to the Green level in order to get easier access to work visas for skilled expat employees. Other reported problems include forced recruiting of unskilled local labour unable to operate modern machinery, and employers who have trained up expat workers having to sack them and replace them with untrained Saudi labour.
Meanwhile, more bad news for expats was reported last week by the Saudi Justice Ministry. Its report stated that, of over 22,000 Saudi nationals who married foreigners, 32 per cent had divorced their partners.
Reasons given for divorce concerned cultural differences as well as the confusing laws in force in the country which exclude children of mixed marriages from many aspects of life open to children of Saudi parents. For example, if the Saudi mother of a mixed marriage child dies, the child is forced to find another sponsor as sponsorship is forbidden to expats.