Expat petitioners meet with Thai officials over the TM30 fiasco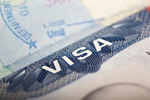 As expat anger and confusion over Thailand's controversial TM30 reporting requirement continues, top immigration officials say the report is 'not too hard' to make.
The requirement has been on the books since the late1970's, having originally been brought in to track the movements of undocumented workers from neighbouring Southeast Asian states. After falling into disuse with the exception of hotels' compulsory reporting of guest arrivals, the law was recently re-jigged to include all foreigners living, working or retiring in the country.
Once farangs, as expats are known in Thailand, grasped its significance, a groundswell of discontent resulted in a petition containing over 5,000 expat signatures – a first for Thailand's expat community. Basically, two reasons sparked the protest, the first being the inconsistency of its interpretation between the various immigration offices, almost all of which seemed to apply different rulings, and secondly the disruption both time and location-wise of reporting within 24 hours of having been overnight at a different address from the one entered on visa applications.
Especially affected were a minority of expatriates who lived long distances from their nearest immigration office, and those on work visas involving travelling were unhappy about having to spend time at immigration when they should have been doing their jobs. Others in rental accommodation where the landlord bears responsibility for the reports have been fined after their landlords refused to get involved.
At a meeting with immigration representatives on Thursday, expats were told reporting wasn't hard as it could be done online, even although scores of affected expats had tried to access online pages without result or had been waiting for access passwords for weeks or even months. Others faced 200km drives to their nearest immigration offices. The meeting seems to have attracted at least some governmental attention as, the following morning, a police spokesman told the media that immigration officers who process cases too slowly would be liable for punishment.
Speaking officially, he said immigration bureau officers must work efficiently or risk punishment, adding the new policies are good, but those immigration officers who interpret them need to be good as well. As regards the online TM30 reporting failures, he said immigration employees should stick to reality by making sure their systems work properly before suggesting them as an alternative to face-to-face reporting.
To be fair to immigration officers, they also seem overwhelmed by the complications resulting from the newly resurrected laws, with one superintendent saying immigration rules are for everyone's safety and security but adding a balance has to be struck between security needs and a mentality which provides good service. Once foreigners are living in Thailand, he said, they should receive good service from all government departments.
It remains to be seen what the next act in this ongoing drama reveals. But one thing's for sure – the fracas is playing its part in dissuading would-be expats from making Thailand their chosen location.