Older Western expat English teachers welcome in Vietnam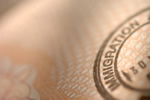 If you're the wrong side of 40 but desperate to become an expat in Southeast Asia, heading to Vietnam might well see your dream come true.
Becoming an expat is now widely popular amongst young people, but what if you're over 40 and desperate to change your life? For younger would-be expats, it's far easier to simply pick a country, confirm to its immigration rules and arrive, with digital nomadism the easy, fun way to earn a living whilst exploring. For those of a more advanced age who're desperate to create a new life before it's too late, it's more difficult to move overseas unless there's a fat pension awaiting at retirement.
For several decades, teaching English as an expat has been a way out of financial dilemmas, but many developing countries are now cracking down on unwanted English teachers, whether or not they're desperately needed. One attractive, fast-developing Southeast Asian country seems to have got it right as regards the quality of the teaching offered rather than the age of the teacher, thus recognising the value of spoken English as a tool for economic progression.
Vietnam is the region's fastest-growing economy, and is becoming ever more popular with Western expatriates, whether arriving for retirement from elsewhere in the region or to find a job. One couple who sold their business and headed into retirement in the home country realised they were terminally bored with doing nothing and decided to emigrate. Friends of theirs who'd taken on teaching jobs in Vietnam invited them over for a visit, which resulted in the couple both getting teaching jobs within two days of their arrival.
Now teaching at Pleiku's Asia Pacific College, South African national David Lederly told reporters that older and more experienced English language teachers have the advantage of life experience and a sense of responsibility, making them more reliable than their younger counterparts. He added that many newly-hired younger teachers simply don't turn up for work due to hangovers from the previous night's partying and, whilst at first employers questioned his and his wife's ages, they were soon seen as reliable staff and got more work as a result.
David believes teaching in laid-back Pleiku is a step up from working in Vietnam's capital as the region is far quieter and more relaxed. In addition, pupils are far more interested in learning than those in Ho Chi Minh City. His advice for older would-be expat teachers is to follow the dress code, be polite and punctual and take note of the fact that Vietnam uses a far more informal teaching method than that used in the West.