China needs expat volunteers for the Beijing 2022 Winter Olympics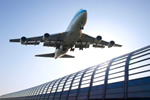 If you're about to head to Beijing on reassignment, there's a challenge you might find impossible to resist, especially if you're a sports fan.
Beijing is now hugely popular as a new destination for expat professionals, with the Chinese authorities doing everything they can to smooth new arrivals' paths to success and integration. Culturally, it's like nowhere else on the planet, and its meteoric rise from comparative poverty to a world power is impressive, to say the least. This rise will be echoed in winter 2022, when the state welcomes the Winter Olympics.
For expats planning to arrive in Beijing in the near future as well as those who've settled in, there's now the opportunity of a lifetime to be part of the Winter Olympics as volunteers at various venues. Some 27,000 volunteers are required, and will work at competition venues as well as non-competition sites and training venues for both the Olympics and Paralympics in Beijing itself and in Yanqing and Zhangjiakou. Successful applicants can choose between essential roles including organising events and liaising with the media, and all the volunteers will get full training both offline and online.
Of course, the real thrill will be working at the games themselves, as well as the opportunity to give back to China for its welcome to expats in many specialities. Qualifications are straightforward and include speaking English or Chinese, being over 18 years of age and have at least some basic skills relevant to requirements.For those would-be professionals planning a future in Beijing, it'll be a great way to acclimatise themselves to an unfamiliar culture, and for those already living and working in the city it promises to be an amazing experience.