Study reveals best relocation countries for expat families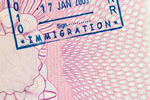 When relocating with your family, quality of life and wellbeing is one of the most important considerations.
Safety and security, work/life balance, affordable quality education, housing, healthcare, childcare costs and leisure activities all contribute to family well-being, no matter how generous the salary. For those with dependent children, it's also important to research the destination as regards friendly attitudes to children. Whist the high number of annual surveys can be confusing at best, it can also come up with several reassuring surprises as well as a few shocks.
In the latest study, the best overall country for expat parents was Finland, with its high quality education, safety and overall family well-being, but the Scandinavian state isn't a major destination for reassignments. Taking the second best slot was the Czech Republic, at present a preferred location for tech experts and entrepreneurs. Education is rated affordable, but isn't top quality. Israel took third place, with three-quarters of parents surveyed praising its childcare options along with its education facilities.
Two more Scandinavian states, Norway and Sweden, featured in the top five countries for family life, although Swedish education quality declined year on year, but Norwegian childcare options improved during the same timescale. Other countries in the top ten included Australia for its leisure activities, Taiwan for safety and friendship towards expat families and Belgium for an all round improvement across the board and especially in education and childcare.
Germany and France both scored well, with expat families in the former being able to choose between free high quality local schools and international education, and the latter focusing on teaching French to expat children. Poland and the Netherlands were popular, again for quality of education and affordable childcare, with Luxembourg high on the lists as regards children's safety as well as family wellbeing.
Unsurprisingly, the Philippines was judged one of the world's best destinations for its welcome to families with children, also scoring highly on education and safety. Singapore won out on safety and family well-being, but tanked on education and childcare costs. For work/life balance and child-friendliness, Mexico is the place, and a massive year-on-year improvement in South Korea's education ratings saw its ratings soar.