Toxic air pollution in Delhi forcing expat families to leave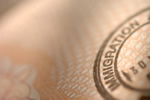 Expat professionals living and working in New Delhi are now considering the city a hardship posting due to its perilous air pollution.
Delhi's deadly pollution is making it hard for multinational employers as well as embassies and consulates to fill vacant positions now that the word's got round, and those now living in the city are looking to find new jobs elsewhere. Worst affected are those who arrived with their families in tow, with the effects of the toxic pollution harming children even more than their parents.
Expat parents have found complaining is regarded as elitist and privileged, even when expressing concern and frustration over the noxious air's effect on children's health. It's also seen as being a first world perspective, with the implication that expat concerns are limited to expatriate kids. As a result, many long-stay professionals now have no alternative but to quit their jobs and leave for more suitable and safer locations.
The city is now known, especially in the diplomatic community, as a hardship post, with many having already left and even potential replacements offered monetary incentives now politely declining the vacant positions. Unfortunately for those whose businesses are well-established in the mega-city, the disruption caused by leaving has left them uncertain as to the best move.
Recently, one couple and their children attending a kids' birthday party were shocked to find at least half of the young invitees were wearing protective masks. The party was taking place in one of the city's popular upscale districts and included everything kids love, including bouncy castles, games and child-friendly catering, but the sight of the masks was the last straw for the couple. The following day, they booked their tickets to Goa and prepared to leave.