Are established expat communities really important for new arrivals?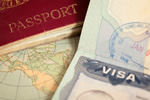 How important is 'community' to expats?
It's well understood that humans have a need to belong in a supportive community, but how to replicate this after reassignment or relocation overseas can be a problem. Expat forums worldwide report on community activities as well as general topics, but reading isn't the same as bonding and writing isn't a substitute for face-to-face sharing. Strong communities of expat retirees tend to form in well-known destinations such as Spain, but many new arrivals in work-related locations find they're unable to form friendships with colleagues in the same way as at home.
This lack of belonging can be even more disturbing for expatriates who've formerly been part of smaller, often rural communities in the West, especially when families and close friends have formed solid, supportive groups. For many, social media is as close as they get to a supportive community, and often it's not enough. The so-called 'expat bubble' may seem like an answer to loneliness, especially as language and cultural issues may prevent new arrivals from finding their own level in an established community, even if its possible to do so.
One way to combat the threat of loneliness is to broaden your established horizons as regards age and common interests. It's possible to become genuinely friendly with those who're far younger or far older than your circle of friends back home, as generational boundaries often seem far weaker in expatland, thus allowing mingling between all ages and tastes. The only negative in this scenario is that leaving town is commonplace, especially amongst working expatriates. Transience is often mistaken for permanence in popular expat locations, as not everyone you meet sees expatriation as immigration.