Navigating the expat minefield of compulsory Swiss healthcare insurance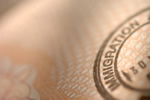 If you're relocating to Switzerland with your family, getting to grips with the country's healthcare jungle is a priority.
Switzerland is regularly seen as a model of efficiency, stability and logic, especially by expats desperate to leave the political chaos of their home countries. In many ways, the model still holds true, but the Swiss healthcare system isn't one of those ways. Health insurance is mandatory in the small state, but getting it in the first place is far less than straightforward. There's plenty of information about its system online, but newcomers can easily become stymied by the mountains of bureaucracy they need to climb before they're actually insured.
One expat professional newly-arrived with his family was certain he could find his way through the maze of requirements, forms to be filled in and decisions to be taken as regards the wide range of options. Even when he was certain he'd got it right by the umpteenth time of trying, he found he was in a race against the clock to get finished within the three months allowed after arrival. Panic set in when he received a notification from the local authority telling him he's just two weeks left to finalise his application for himself and his family.
Sensibly, his wife took over from her stressed-out spouse and got professional help with the application via a Facebook appeal. A quick check with a salesman totally familiar with the healthcare hurdles needing to be jumped ensured the family were fully and legally covered by the time the remaining two-week limit was up. All's well that ends well, as the saying goes, but Switzerland's healthcare services are more complicated than most, particularly for new expat arrivals. For example, emergency call-outs for the ambulance service aren't free, a shock to British expatriates used to the NHS, but treatments such as physiotherapy and chiropractics are included in Swiss healthcare cover. For expats, arranging necessary insurances such as healthcare is tricky at best, and even worse for those not fluent in German, making using an agent the only practical solution.