Ranking Vietnam as an alternative to Thailand for expat retirees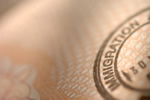 Is Vietnam a true alternative to Thailand for expat pensioners?
It seems like only yesterday - or at worst last week – that Thailand was everything an expat retiree needs as regards a low cost of living, great weather, inexpensive properties and ultra-friendly, gentle people. Fast forward to today and the English language press, fuelled by local expat forums, are reporting an expat exodus, with Vietnam one of the favourite escape pods. For expat pensioners, it seems life in the Land of Smiles is so scary they'd rather take a voluntary chance on a relatively unknown next-door neighbour than wait until they're forced out by a Robert Mugabe clone.
As usual, finance is a major problem for expats from the UK, with long-stayers fondly remembering the times well over a decade ago when the exchange rate was 70 plus baht to the pound sterling. It's now around 40, with Brexit when it happens expected to result in an even weaker pound. At the same time, Thailand's cost of living is in the rise and new visa rules mean access to even more inability to use savings to offset rising expenses. By all accounts, Vietnam's cost of living is less, the diet is healthier and visa rules are far easier to meet. Vietnam, of course, has its own challenges as do all expat retiree destinations, but many expats are feeling they'll be easier to navigate.
The Vietnamese are a proud people, having fought off the French, Chinese and American military hordes and remade their country into Asia's next Asian Tiger economy, taking the crown from wherever in Thailand it fell some five/six years ago. Even the famous Thai smile as a cultural attraction has been taken over by the Vietnamese, whose version is more reserved but, these days, far more welcoming. Vietnam is 'different' in many ways, the majority of which are more subtle, less in-your-face and, perhaps, more genuine. For expat retirees fascinated with all things Southeast Asian, Vietnam now offers the real experience rather than the Disney version.
For expats looking for long-stay accommodation in Vietnam, it's not as straightforward as in Thailand, and might be more expensive. The country's real estate market is in its infancy, but it's catching up fast. For older male expats, finding the convenient services of local ladies isn't as straightforward as in Thailand, and is best left alone. Vibrant, no holds-barred nightlife isn't what this genuinely Buddhist country's all about. Expats used to Thais speaking at least some English are going to be disappointed, as English isn't on Vietnamese schools' curriculums, particularly outside the major cities.
Another big difference is the overall culture, heavily influenced by centuries of Chinese occupation and the later years of French colonisation. These influences are seen in the country's food as well as in its architecture and authenticity, with cultural surprises one of the delights of living in Vietnam. All told, for a more genuine experience of life in Southeast Asia, Thailand's elderly expat community might do well to consider Vietnam as a safe haven.