Is Malaysia the best location for expats leaving Thailand?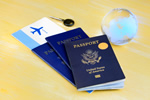 Expats looking to relocate from Thailand due to the new visa laws but preferring to stay in Asia should consider Malaysia.
As the expat exodus from Thailand continues, many of those planning to leave are reluctant to return to the home country as they're used to the warm, laid-back Southeast Asian lifestyle. For retirees as well as for those looking to find employment, one advantage of Malaysia is its genuinely low cost of living, even in its capital Kuala Lumpur when compared with Singapore and Hong Kong and especially where housing is concerned. Similarly, the cost of transportation is far lower than in neighbouring countries, and its provision in the major cities is well up to standard.
Much is written about Thailand, Singapore and Hong Kong as culinary hubs for Southeast Asian cuisine, but many expat foodies consider Malaysia's mix of cultures contributes to the best culinary choice in the entire region. Whether bought from street stalls, markets or served in restaurants, ethnic Malay dishes along with Indian and Chinese favourites never disappoint. Although Malay is the archipelago's official language, English is widely spoken, thus making it easy for new arrivals to get around and get things done. Even so, learning at least some Malay can be important if you're thinking to start a business.
For expat retirees, the quality and price of healthcare plays a large part in choosing the right destination, with Malaysian hospitals boasting top quality medical and surgical facilities at a reasonable cost. Recently, the country's healthcare took top position in the Global Retirement Index's latest annual survey. Safety is also of prime importance and comes as standard in this welcoming land. Of course, the climate is tropical, with mostly consistent temperatures throughout the year, including in the monsoon season. Perhaps the best thing about this fascinating country is its mixing pot of creeds, cultures and lifestyles, unique in Southeast Asia for its diversity.