Discovering the Alentejo region of Portugal as an expat retiree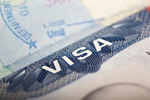 For decades, Portugal has been a home from home for British expats seeking better weather and a more peaceful lifestyle.
The Algarve has been the ideal retirement destination for a generation of expatriates, but for those who want an even more peaceful location, the south-central region known as the Alentejo may just be the perfect place. Locals call the region the heartland of the country, saying that 'life proceeds at the pace of the wind' and loving their leisurely lifestyle. The varying scenery is compelling, with almost deserted white sand beaches along its Western coastline backed by hillsides with their olive trees, vineyards and cork trees. Ancient walled towns boast hilltop castles as well as remnants of the Roman occupation and the peace and quiet is breathtaking.
Alentejo's Comporta region lies just 90 minutes south of Lisbon and is something of a celebrity magnet expressed in a lower key than its USA counterparts. Designers love the area and resorts proliferate, but the lifestyle is still essentially Portuguese. The capital of the region, Evora, is now a UNESCO World Heritage Site for its medieval walls and two thousand year old Roman temple ruins with their magnificent white marble Corinthian columns. Thirty miles to the northeast is Estremoz with its 13th century castle, narrow lanes and famous farmers' markets. The entire region is famed for its traditional polyphonic choirs and singing groups, similar to those in Corsica and Tuscany and best heard at local festivals.
The region's climate is dry and warm for the majority of the year, with mild, wet winters and occasional seriously hot summer days, especially in inland areas. Its coastline is stunning, with huge granite outcrops sheltering tiny bays with white-sand beaches and the occasional holiday resort or small fishing village. For would-be expat pensioners looking for a get-away-from-it-all retirement, this lesser-known region of Portugal could be a dream come true.