Is Vienna an ideal destination for expat professionals?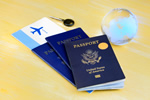 Vienna wins out on world's most liveable city survey.
Yet another survey is praising Vienna as the perfect liveability destination for expat professionals out of 140 world cities. Expats who already know and love the city for its culture, environment, history and heritage will agree, although last year's winner Melbourne may have been slightly put out by the result. The Economist study rates education, infrastructure, healthcare, stability, environment and culture in order to determine the best contender, with Vienna scoring an unbeatable 99.1 per cent.
As with every other survey, cost of living takes priority, especially as regards the cost of housing or rentals. Vienna is now 55 per cent cheaper and London and 30 per cent cheaper than Paris along with the advantages of its unique architecture and selection of charming historic homes. Those into history will love the choice of art nouveau, baroque, gothic and modernist houses and apartments, many of which have stunning facades and period features.
Vienna's low crime rates are another attraction, especially for expats bringing their families along for the experience of living in another land. Nowadays, safety and security is a major consideration in expats' destination choices with Vienna providing both. Public transportation is well-designed, efficient and extremely reliable, with the subway, local trains, trams and buses connecting every district with the city centre and its business hub. Leisure options centre on the city's history and heritage and, for those intending to cycle to work, there's a convenient public bike rental service.
With its over 2,000 public gardens and parks, the city has a strong reputation for eco-friendliness and environmental care. Its climate mitigation and environmental protection innovations make it a great place for expat nature-lovers as well as its many bird species. For humans, education and healthcare are both top quality, with those covered by the Austrian health insurance system able to access free healthcare when needed and educational facilities amongst the best in the whole of Europe. Lastly, for expats in love with classical music and the arts, Vienna with its long history as a centre for famous composers and artists may be seen as a dream come true.