Is it really more fun in the Philippines for expat retirees?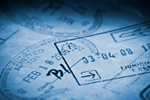 Deciding on the best option for a safe, secure and peaceful retirement can be a major challenge, especially in today's troubled world.
One of the major problems of choosing a long-term retirement destination is the speed at which the world is changing nowadays. The task is easier for expat professionals, as shorter term contracts are the norm and staying long-term in one country isn't always practical as regards career progression. For retirees, however, the choice needs to include safety, security, a relatively strong economy and at least a nod towards 21st century amenities. A stable currency is also important, as pension payments don't need to fluctuate wildly in the wrong direction as the cost of living is crucial for well-being in life's later stages. With inflation now hitting into many destinations formerly described as low-cost, and unrest deepening across many former favourite retirement bolt-holes, finding the perfect retirement hub nowadays might well resemble the quest for the Holy Grail!
One such place might just do the trick, as it's been quietly attracting retirees for at least a decade. The Philippines is a fascinating cross between a developing Southeast Asian state with a reputation for friendliness and a genuine welcome to incomers and a murky reputation for violence and poverty. However, nowadays, the violence is likely to be centred on anti-drug protests, but many would-be expat retirees don't realise the ongoing terrorism violence is, and always has been, centred on the southernmost island archipelago of Sulo as well as in Mindanao, also set in the southern seas and rarely visited by foreigners. The rest of the country is as safe as anywhere else in today's troubled world and is considered at least as safe as the rest of Southeast Asia.
Having noted the above, you'll be happy to realise the Philippines actively and genuinely welcomes incomers from the West and, as a bonus, English is spoken to a degree by the majority of locals. The country even has a government agency tasked with attracting expat retirees. Certain financial benefits are offered, including discounts for those over 60 years of age, duty free importation of household goods up to the value of $7,000 and travel tax exemptions. Permanent residency is available, after which retirees may stay long-term as the specific retirement visa had no expiry date.
The archipelago is, by any standards, stunningly lovely, boasting healthy coral reefs, lush mountains, picture perfect beaches and famous bio-diversity areas. Infrastructure isn't exactly first world, but doesn't pretend to be. Power cuts do occur, as do water shortages in rural areas, and internet access isn't stable outside the cities and larger towns. Manila's healthcare facilities are first class and affordable, but less developed parts of the country may not suit retirees with chronic conditions.
Lastly and importantly for retirees on a none-too generous pension, affordability is at a high level in the Philippines. Even those on the far less than generous UK state pension should be able to manage a comfortable life, and those on the USA's basic social security payment can easily include in-country travel and dining out. For many retirees, the Philippines is as good as it gets and far better than its near neighbours as there's no discrimination.