How to ensure your new expat workers don't have breakdowns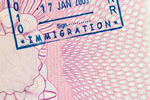 Staying sane whilst moving overseas is an increasingly popular subject for online blogs and articles.
Moving overseas, whether it's a reassignment, a personal decision or a retirement dream, is always stressful, but recent articles on how to stay sane or at least in charge of the procedure are concentrating on the damage to expats' mental health of a change of scenery. One stressor usually mentioned is separation from family members back home, although many would-be expats offered a reassignment would consider this a more important bonus than an increased salary! A recent US study on the issue outlines poor mental health as one consequence of taking on an overseas assignment and urges HR managers to encourage 'wellness in the workplace'.
Other articles suggest managers should instigate pre-assignment mental checks in order to identify issues needing to be addressed before the leaving date. One article recommends searching out reliable pharmacies where regular medication can be easily obtained, thus creating a grim picture of newly arrived expats staggering around high as kites on the local version of whatever's been prescribed back in the home country. However, one seriously sensible suggestion was not to send asthmatics to China's mega-cities during the pollution season. Another good wheeze is to let potential new arrivals visit the destination with their families in order to get an idea of what's in store.
Providing language lessons before the change of country is at least a practical idea, but may lead to mental health problems for would-be expats who couldn't even get to grips with French in school. Another wheeze is give a breakdown of the political situation in the destination, with the word 'breakdown' likely to have another meaning in those who're nervous about coups, revolutions and suchlike. Assigning a 'buddy' to help the new arrival settle in is a good idea on the face of it but, in the real world, the results could well be unexpected.
To be fair with these 'lifestyle coaches', they only want to make things easier for newbie expats on reassignment, but holding new arrivals' hands so tightly they can't learn from their own mistakes many well cause more insecurity and lack of confidence, thus leading to all the mental health problems the HR experts are looking to help avoid.