Smaller European towns as a route for expat digital nomads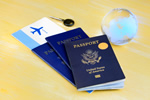 If you're starting out as an expat digital nomad, don't ignore Europe's charming smaller cities.
For those new to the digital nomad lifestyle, it's far easier to head for major cities where English is often spoken, making it straightforward to get around and find a digital community, However, costs in urban centres are far higher than in smaller capitals, putting more pressure on the need to work and giving less chance to enjoy the experience.
Taking Europe as an example, its smaller cities are packed with history, charm, far cheaper accommodation and adequate if not super-fast internet connectivity. Slovenia's capital Ljubliana holds thousands of years of history and heritage and is home to a nearby marshy site where the planet's oldest wheel was excavated along with prehistoric home sites. The Romans were here and the city's hilltop castle dates from medieval times. The charming city is eminently photographic as it's crammed with canals, rivers and picturesque waterways.
If Latvia is on the agenda, Riga is another cultural hub, although the city itself is larger than most with some 600,000 inhabitants. It's an important cultural hub, with its downtown old city a UNESCO World Heritage Site for its beautiful Art Nouveau architecture. Malta may only be a small island, but it packs a lot of punch for travellers and digital nomads due to its amazing history. Valetta city was known by European royalty as long ago as the 1550s, and is now a medieval time capsule both for its architecture and its connection with the Knights Hospitallers during the 16th century.
Originally another European hangout for royalty, Luxembourg's fame now rests on banking and being a tax haven, but the tiny city is still an attractive haunt for a few weeks. The downside is the expense, but a shorter stay should be manageable. Perhaps the tiniest and most spectacular small city is San Merino, perched on a towering granite rock in Central Italy. Medieval architecture, twisting cobbled lanes, astonishing views and incredibly atmospheric, it's a micro-state in its own right and a must-see for all travellers.
Another hilly stronghold is Vaduz in Liechtenstein, surrounded by mountains and dating from the 12th century. The little town lies in a valley, has just over 5,000 residents and is now a sovereign state. Another World Heritage Site is located in the Swiss town of Berne, set on a mountain plateau with its unique architecture making the best of the uneven ground on which it's built. Being in Switzerland, it's not the cheapest stop-off, but well worth at least a few days' exploration.
These and many other smaller towns in Continental Europe make for a good start to a new expat lifestyle before taking off for far-flung Asian hubs such as Southeast Asia or even China. The beauty of being an expat digital nomad is the go-as-you-please aspect, as well as the security of knowing you're paying your way!