Prospects for expat employment in the Gulf States decline still further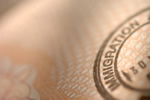 If you're looking to find employment in Oman, you're perhaps just several years too late.
Expats at managerial level looking to further their careers via a stint in Oman may well have to consider another destination as its job opportunities have now been vastly reduced in a move aimed at boosting the employment of locals. The recent government ban on employing expat professionals extends to nine business sectors, cutting down the availability of suitable jobs at managerial level.
Expats are now forbidden visas and work permits for private sector positions such as admin director, human resources director, training or personnel director, assistant general manager, public relations director, personnel director and assistant director, as well as any clerical or administrative role. It seems the authority has yet to release details of exact roles, as there are as yet no clear details of the exact responsibilities undertaken by managers or directors. In addition, several job categories have been written in Arabic and seem to have no connection with the posts as listed.
For expats still determined to work in the UAE, it's now necessary to cross Kuwait off the wish list as well, as the number of Western expat professionals living and working in the emirate has dropped to just 183 Europeans, nine Australians and 196 USA citizens. All told, the total number of expat workers is now set at just 82,000, a 28 per cent fall since 2012. Even so, it seems expats still outnumber Kuwaiti nationals by three to one.
If you're loaded with money and have no need to work, Saudi is now the place for an unprecedented Gulf State welcome for the ultra-wealthy. Its two new visas offer property ownership privileges as well as special investment opportunities. Of course, the idea is to relieve rich foreigners of a good proportion of their cash, expressed diplomatically as 'helping entrepreneurs and investors to drive growth in the private sector'. Full details of the plan are yet to be announced, but one attraction is that expat investors will no longer need Saudi sponsors.