Survey identifies best countries for expat digital experts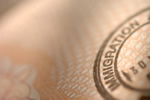 The global contest for the brightest and best IT talents has been ongoing for several years now.
A recent survey stated the obvious as regards digital expats' willingness to migrate almost anywhere for career opportunities, but also nailed down the two somewhat predictable destinations heading up their Top Ten listing. The poll involved over 25,000 digital experts living and working in 180 world countries, with London and New York topping the listing, followed by Berlin, Amsterdam and Barcelona. The wild cards were Dubai and Abu Dhabi, rated in the top ten at sixth and tenth, and China's much-vaunted reputation as a hotbed for tech start-ups didn't even get a mention.
Due to the size of salaries offered to talented representatives of the tech sector in general, expat professionals in the sector can afford to be selective and are mostly attracted to sizeable companies with an established reputation, thus crushing the urban legend of immediate fortunes as rewards for start-ups. The Decoding Global Talent survey itself is massive, using replies from no less than 366,000 workers worldwide, with the overall findings somewhat contradicted by factors such as the disparity between developing and prosperous economies. For example, would-be expats in Brazil and India were far more eager to relocate overseas for work than were their counterparts in China.
Another surprising fact was that digital expats prefer not to relocate to the opposite side of the world, preferring to stay within a familiar region if not in their home country. Seven out of the 10 top-listed countries approved as destinations for European digital experts were within the EU bloc itself, indicating a wish to have a shared language and culture. Most expats who preferred the USA as a destination were from Latin America, Europe, the Caribbean and Central Asia; North Americans looked towards the Asia Pacific and Australia and those from Africa and the Middle East went for Canada as their top choice.