New concept international school delights expat parents in Amsterdam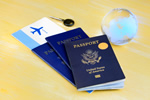 One of the most challenging aspects of moving to the Netherlands as a family is finding the right international school for your kids.
One of the most hated terms in the expat vernacular is 'waiting list' as applied to just about every international school in the Netherlands. It's tricky enough getting used to a new job, a new country, a new culture, a new language and a new way of life without having sleepless nights about the children's education. The issue was easier some years ago, but nowadays twice the numbers of expatriate professionals are arriving from the UK, USA and India and many are bringing their families with them.
In an attempt to keep up with demand, the education sector has done its best, opening up a number of new international schools in the major cities, all of which soon became full to capacity. The latest, Amity International School Amsterdam, opened just over a year ago, and is now enrolling new students unable to get places at its competitors' educational institutions. Unlike the usual international schools, Amity is not-for-profit and has schools in more than 25 countries across the world. At the present time, it's catering for students between the ages of three and 12 years old, has 120 pupils to date and will open its senior school catering for middle year students aged 12 to 13 in September.
In the next several years, steady progress towards a full number of 600 students will take place, with admissions accepted throughout the year making it easier for expat parents to ensure there's no gap in their children's educational progress. The gradual enrolment scheme makes it easier to stick to the school's mission, and children who've had difficulties fitting into more conventional Dutch schools seem not to have any problems at Amity.
Another Amity plus-point is its multicultural student base, giving openness about unity through diversity, an important issue in this day and age. The school also admits special needs children, providing specialists to ensure they thrive. All this without the dreaded waiting lists gives Amity the advantage with expat parents wanting the best for their children.
Edited 08/04/2019 (Removed specifics referenced from DutchNews as per request)