Survey tells all about the least safe expat destinations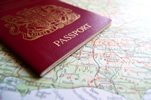 Personal safety is becoming one of the most important factors in expat professionals' choices of their next destination.
Whether it's concern about abnormal weather events, the creeping risk of terrorist attacks or simply the presence of undesirables in world cities, staying safe is now a priority for relocation, whatever the reason for the move. The 2018 Forbes survey resulted in a comprehensive list of expats' opinions of safety in 187 countries, with its factors peacefulness, political stability and, most importantly, personal safety. Unusually for a survey, expats' comments were quoted for each of the 15 least safe countries, although experienced expatriates weren't surprised at the content of the list.
The least safe world country didn't come as surprise, as Brazil's stuttering economy and preponderance of poor people hasn't changed for a good number of years. South Africa took second place, with expats referring to rampant crime due to economic instability as well as political instability causing a threat to personal security. One expat in Kenya urged caution, adding it's not possible to simply go for a walk whenever you'd like to. Around a third of respondents living in Peru were negative about their personal security and safety, and foreigners living in Turkey said going out after dark was risky, but returning home after midnight was even more so.
Expats in Argentina mentioned the instability caused by the country's huge inflation problems and the corruption seen as normal everywhere. Insecurity and inflation, they noted, was fuelling the feeling of never being safe. Over half the expats who responded to the survey rated India as not at all safe for lone females, adding that in certain areas it's definitely unsafe for women to walk alone. Egypt's politics are the reason why the country isn't regarded as safe for expats, and expats in the Domenican Republic are urged to hire private security guards at all times. Columbia fared slightly better in the survey, but insecurity, a lack of personal safety and the need to hire your own guards wrecked its reputation with US expats.
Outside the top ten as above, the Philippines scored 11th for reasons of political unrest and the resulting lack of security, whilst Mexico is affected by government issues as well as by ongoing drug-related conflicts. Unsurprisingly due to its over-permissive gun laws, the USA was slammed by expats for its undercurrent of violence, its school shootings and its present political climate. In 14th place was Myanmar, with its corrupt government, out-of-control military and total disregard for the population's safety, security and well-being. Indonesia hit the bottom of the list, with expat respondents expressing strong feelings as to political developments and their effects on personal safety.