New French international schools anticipate post-Brexit expat student demand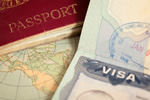 France is planning to increase the number of international schools in anticipation of demand from British expat parents.
The French government is gearing up to increase the numbers of international schools in order to deal with an influx of international students as a result of Brexit. A new law due to be debated later this week will see the creation of 'local public international education institutes' located in every French region. The model for the scheme is a Strasbourg public international school with 900 pupils from less than 48 diverse world countries.
Several of the new projects are already up and running in Lille and Courbevoie, forming part of a scheme aimed at educating the children of expat workers who've moved to France due to Brexit. Education minister Jean-Michel Blanquer has already denied accusations the schools are elitist and give privileged access to children of European Institutions. The new schools are just one part of France's new education reform bill, which includes compulsory education for children from the age of three, the improving of mutual respect between pupils and their teachers, enhanced roles for assistant teachers and changes to examinations.
According to the minister, the raft of changes is intended to promote social justice and raise the level of education in schools. This being France, the changes haven't been welcomed by all, with students protesting against reforms to the BAC examination and teachers taking exception to the perception of their professional as being the 'most derided'. Plans for foundation schools for kids from the age of three years are also under fire from various groups. In spite of the protests, the education minister's stance is that they will help initiate a circle of trust both in schools and in the wider community.