Amsterdam court rules expat kids are entitled to student finance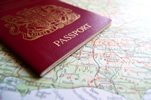 The Amsterdam court has ruled an increased number of expat children are entitled to student finance.
For expat parents, the most expensive and most important gift they can give their offspring is the chance to study for a university degree. It's an investment in each child's future success, but finding affordable options is often parents' worst nightmare. A recent verdict handed down by the Amsterdam District Court will allow an increased number of expat students to fulfil their dreams of a degree, simply by decreasing the amount of study costs parents need to find.
The court verdict concerned the rights of expat students to claim 'student finance', a benefit provided via a government loan under favourable financial conditions. Its aim is to make a university education available to all, irrespective of parental income. Beneficiaries also pay far lower university tuition fees than students who don't need the loan to top up parental contributions. The difference between the far less expensive 'statutory tuition fee' and the 'university tuition fee' can be as high as 10,000 euros per annum.
Those eligible for student finance include EEA/EU and Swiss citizens and their family members, with the list also including refugees and permanent residence permit holders. However, for expats in general, the requirements for getting the vital permanent residence permits are strict, with applicants needing to prove at least five years' legal residency as well as passing the civic integration examination. As a result, many young people have been refused due to their nationality or the fact they're children of employment-based expatriates or researchers.
The court ruling, therefore, is a game-changer for expat parents, no matter what their employment status, as it confirms the legislation as it stands is in violation of the Netherlands' non-discrimination laws as set out in the European Convention of Human Rights. The key to being allowed to use the statutory student fee is now that all expat holders of the independent residency permit have the same right to a permanent stay and therefore their children have the right of financial assistance with their university fees.
At the present time, the local Amsterdam authority hasn't announced it will be appealing the court's decision, a route it must take before the 18th of this month. Expat parents with youngsters aiming at getting a degree are now holding their breath for a good result.