Survey shows positive results for Malta as an expat professional destination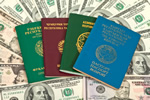 Expats looking for a new career opportunity plus an island lifestyle with great weather, a fascinating history, culture and friendly locals should head for Malta.
Whether you're looking to find the overseas job of your dreams, a chance to start your own business or the perfect retirement destination, the sun and sea island of Malta is well worth investigating. Combining a six-millennia history, during which time literally every important world power from the Phoenicians to the Brits ruled the archipelago, its famed association with and home to the Crusader Knights of St John is perhaps its best-known treasure. Nowadays, its entire capital, Valletta, is a UNESCO World Heritage Site.
Modern-day Malta is a financial hub as well as an historical treasure, attracting expatriates with its combination of job opportunities and enviable lifestyle. Responders to the recent Internations Expat Insider survey gave it seventh place for overall expatriate approval. The survey ranks some 65 countries, using categories such as working abroad, settling in, cost of living, quality of life, health and wellbeing and safety and security. The final results are found by totalling all the placings in the various sub-categories, and are of use to those planning an expat retirement as well as those looking to further their careers.
Malta's worst result was its rating at 45th in the travel and transportation sub-category, due mainly to the state of its roads as regards heavy traffic and the lack of an efficient public transport system. The island's ease of settling in index fell from 4th to 11th in 2018, but Malta's cultural aspect ranked 6th, an excellent result. Health and wellbeing came out with a 21st ranking, with leisure options doing well to gain an 8th place. The personal happiness subcategory rated the island at 7th, whilst safety and security came in at number 21 out of the 65 countries surveyed.
The all-important quality of life result revealed a satisfactory 19th place, just behind the UAE at 18th and ahead of South Korea at 20th. Equally importantly for expat professionals considering a move to Malta, the job security, work/life balance and working abroad indexes all came in at 5th out of 65. Finally, for expat bringing the families, the cost of childcare and education is relatively low, but availability and quality leave a little to be desired.