Bahrain wins out on career boosting for expat professionals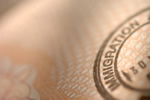 The tiny emirate of Bahrain is surprisingly good at boosting expat careers.
Bahrain is the lesser-known emirate of the Gulf States, with its total area 200 times smaller than Florida and its population set at around 1.5 million. Despite its size and its political and economic problems, its archipelago of some 300 islands is strongly rated as regards its ability to boost expat careers at a faster and more secure rate than its larger and more powerful neighbours. It's now rated as the second-best place on the planet for expat professionals.
Bahrain's rating as a career-boosting hub still lags behind that of Germany, but is well ahead of the ratings for Hong Kong, Singapore and the UAE. Although it's suffering from low oil prices and has political problems resulting in tensions between the Sunni and Shia Moslem communities, it's still a favourite with foreign professionals looking to rise high in their chosen sectors. In a recent survey by HSBC Expat, just under 60 per cent of expats in Bahrain rated the work culture as superior to that in their home countries.
The archipelago also scored well in personal fulfilment, job security and the crucial category of career progression, as well as ranking iin HSBC's Expat Explorer study as the fifth-best location for expatriates. Generally, expat feel Bahrain is more inclusive than the other Gulf States, due mainly to its good mix of nationalities. Rewards are given for strong performance in the workplace without taking nationality into account, and workers are more professional in their attitudes. Job security and loyalty to employers is also more prevalent than in other Middle Eastern expat hubs.
Skilled professionals favour the add-ons for housing costs, travel and education as well as the tax-free salaries, and the earnings potential attracts expat professionals from across the world. Bahrain's currency is pegged to the presently strong US dollar, making wages seem even higher, and the cost of living is lower than in the rest of the Gulf States. The country's total population numbers show 50 per cent expats, with the majority arriving from Southeast and South Asia and working in construction and the service industry.
Most expat professionals are employed in the oil and gas sector, with some living in Bahrain and commuting across the border to the Saudi Arabian oil-and gas-rich eastern province. At present, the Bahraini government is pushing a scheme to encourage the development of a tech-focused Middle Eastern Silicon Valley, with generous incentives being offered to e-commerce and fintech startups, thus opening up an entire new sector to attract innovative expat experts from across the world.