Newbie expats in Leiden given soft landing by local Expat Centre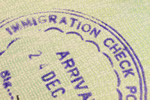 Leiden's international expat community is being supported by the innovative Leiden Expat Centre.
The Leiden Expat Centre project is a public/private partnership funded by local industry including the city's Science Park and University as well as by the local authority in order to give newly arrived expat professionals a soft landing in their new home. Entrepreneurs, new graduates, scientific researchers, highly skilled migrants and other expatriates can take advantage of the centre's expert advice on all aspects of the move to this popular Netherlands region. The centre covers the city itself as well as the municipalities surrounding it, including Katwijk, Oegeest, Voorschofen and Zoeterwoude.
Activities include support for the paperwork involved and the provision of consultations with HR departments dealing with international employees. The region as a whole now has some 12,000 international expatriate employees. By helping new arrivals integrate and become settled in, the employers themselves are also being helped and the effect on the local economy is very positive. For example, the local university has a sizeable expatriate workforce, making it a major employer in the region.
Director of research policy at Leiden University's medical centre Jacqueline Ton explains it's important for talented new employees to have a soft landing as it means they integrate faster and can be more productive once the bureaucratic necessities are finalised. Once new arrivals have registered, they receive an individual number which gives easy access to the process of opening a bank account, health insurance and everything necessary for everyday life in the city.
Networking via the centre is straightforward, and expats can be referred to any service they require. In addition, social events and other expat-friendly get-togethers help new arrivals to integrate, and the centre is rightly proud of its aim to foster a genuine community spirit amongst the huge number of resident expats. Information on all aspects of Leiden life is also provided, as are education advice and what's known as 'social behavour', involving when to shake hands and when to kiss along with other useful cultural tips.