Non-vaccinated expat children banned from Czech Republic kindergartens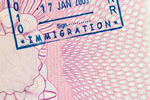 The Czech Republic bans non-vaccinated kids from kindergarten and pre-school groups.
If you're relocating to the Czech Republic along with your young family, you should note that non-vaccinated children are classed as outcasts due to a rise in preventable diseases including measles. Years of controversy about the incidence of serious conditions in children who've just been vaccinated doesn't seem to have penetrated as far as the Czech Republic as their laws forbid non-vaccinated children from attending pre-school, kindergarten or any such groups. For all children in the state, including expats, vaccinations are mandatory.
The country is one of just a small handful of EU member states which apply the controversial law forbidding non-vaccinated children from using any state educational facilities. Granted, it's one way to prevent the spread of diseases such as measles, but the damage it causes to children's early education is just as serious for many expat parents, especially as new laws to extend the forbidden facilities are being prepared. Lawmakers have stated the risks are the same in private facilities, children's sports groups and summer camps.
At the same time, the Czech Republic's house price index is showing a sharp increase in real estate prices. An 8.7 per cent hike in the year-on-year third quarter of 2018 was one of the highest of all the European Union's member states. Reasons behind the price increases include a shortage of new apartments in the country's larger cities related to admin delays in issuing development permits. Given the large number of tech-savvy expat arrivals in the country, it's no surprise real estate agents as well as owners are taking advantage by raising prices.