Why free movement is essential for many Brit expat businesses in Europe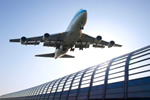 Whilst Britain waits with bated breath for the result of tomorrow's Commons vote on May's Brexit agreement, a good number of the 1.3 million Brits living in the EU are fearful they'll lose their cross-border businesses.
The threat is twofold in that many British expatriate entrepreneurs work across several EU member state borders and others fear their professional qualifications may no longer be recognised. The alternatives of rebuilding and refocusing decades-old businesses and the equally important issue of how to be on immediate call to help their elderly parents in the UK are just two of the impending results of Brexit for many thousands of British expats in Europe.
One female freelance health policy consultant now lives in Luxembourg, but her work takes her regularly to Brussels and other EU states. Because she is 'providing services' rather than being an employee, the Brexit withdrawal agreement doesn't apply, leaving her with absolutely no idea whether March 29 will see the end of her business. She's applied for Luxembourgish citizenship, but is unsure whether or if it will be granted in time. Like thousands more Brits in similar situation, she feels she's been abandoned by the UK government, and is disgusted by the irrelevant advice being given by officials.
Another British woman lives in the Dutch city of Enkhuizen and is the prime carer for her multiple sclerosis sufferer husband. He's Dutch, so would not be entitled to live in the UK post-Brexit as the family income is below the UK's minimum threshold for admitting those married to British nationals. His wife is now having to choose between living with him or moving back to the UK to help take care of her elderly parents. She didn't get to vote in the 2016 referendum as she's lived outside the UK for more than 15 years, and regards the entire mess as 'utterly Kafkaesque'.
One couple at present running both a successful catering business in the French Trois Vallees skiing region and a summer business catering for villa-based customers in either Greece, Spain or Portugal will be badly affected by the loss of free movement. All their summer business is from word of mouth recommendations and brings in 50 per cent of their annual revenue, impossible to replicate in the south of France alone. For this business model, freedom of movement is essential. The couple are simply furious at the way they and so many others are being treated, especially as voters were told nothing would change. They're now applying for French nationality, saying they have no other option.