Amsterdam property prices through the roof due to expat influx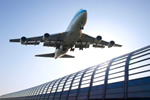 Amsterdam properties are now virtually unaffordable for Dutch residents due to the influx of expatriates into the city.
House prices in and around the Netherlands capital of Amsterdam are now at all-time highs, fuelled by demand from newly-arrived expatriates. During the fourth quarter of 2018, prices soared by 8 per cent from their 2017 levels, and the boom isn't expected to subside any time soon. One very small two-bedroomed property close by Highway A10 has an asking price of 550,000 euros and, in the eastern quadrant of the city, a seller is listing a 28-square metre one-roomed dwelling at 265,000 euros.
According to realtors, the boom is set to slow down in the near future, as prices are discouraging interest and Dutch consumers are heading elsewhere. The majority of buyers at these high prices are expatriates drawn to the country's fast-expanding tech sector and start-up opportunities. Sadly, locals are now totally priced out of their own city, with over 10,000 leaving Amsterdam for other, cheaper conurbations. The expat influx is now sparking controversy in Amsterdam's official organisations, with housing department chiefs especially critical about the unending arrival of 'richer people'.
The situation isn't confined to the Dutch capital, as house price inflation is affecting locals in The Hague and Rotterdam, both of which are also expat hubs. Even more highly skilled expatriates are expected to arrive in the region post-Brexit, pushing demand for properties at any price into the stratosphere and causing more local people to give up and move away. Even so, according to real estate experts and economists, the property market is expected to stay high and supply is expected to remain tight for several more years.