Chinese tech innovations change expat lives for the better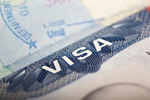 China is now roaring ahead with tech innovations aimed at making life easier for everyone, including expats.
Expatriates arriving in China from Europe, the UK and the USA are adopting tech innovations aimed at making everyday life easier and more convenient. 'Made in China' now has a totally different resonance than its meaning some decades ago, when the phrase was used to describe cheap, poor quality copies of popular Western items. Nowadays it refers to e-commerce, cashless payments, automatic translations and even rental bicycles, all of which and more are now an integral part of living in the massive modern cities across this huge country. Expats have taken on the new innovations and are loving their effects on their busy lives.
Perhaps the most popular and seriously useful innovations is WeChat, with its cashless payment provision used by up to 500 million Chinese who used to carry their money in their wallets. Nowadays, no-one who's tech savvy uses cash, and wallets are redundant, a great advantage for everyone except professional pickpockets! WeChat isn't just contributing to the cashless society as it also provides everything expats need including easy long-distance phone calls to families and friends in the West.
Commuting apps help everyone get around the huge Chinese cities with ease, helped along with the rise in popularity of rental bikes as the answer to the massive city-wide traffic jams. The scheme has been tried in a few Western capitals with little success, but both Chinese and expat residents have taken to it with gratitude. In China, online shopping is Taobao with its super-fast delivery service and amazing choice of everything for the home at great prices. These days, it's far easier and cheaper to use an online shopping website than to shop in the traditional manner.