Japan opens its doors to expat professionals with new visa scheme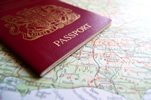 Traditionally resistant to an influx of foreigners, Japan is now opening its doors to expats.
As are many other world countries, Japan is now facing both an ageing population and de-population due to nationals leaving the country to further their careers or simply see the world before they settle down. As a result, Japan's government is breaking with literally centuries of tradition based on its anti-foreigner stance by opening its doors to a flood of expatriate professionals. Japanese lawmakers have now approved legislation which will allow an estimated 350,000 expat workers to gain visas over the next five years.
The Asian Tiger state is now suffering from a shrinking and ageing population at a time when other Asian countries are roaring ahead with development, and is hoping a relaxation of its laws to allow work visas to expats will solve its acute skills shortage. Two new visa types will be offered to expatriates, with the first aimed at workers in the agricultural and construction sectors and allowing a stay of up to five years. The second is aimed at expat professionals with much-needed skill sets and will allow indefinite residence plus the chance to bring in their families as well.
To enable the new rules, Japan's Justice Ministry will be updated to an agency able to handle a hopefully soaring number of expats taking the chance to live and work in the iconic country. Government is expecting some 48,000 new arrivals during the year beginning next April, with a total of 345,000 in place by the end of the next five years. Japan Centre for International Exchange's spokesman Toshihiro Menju told reporters the country has arrived at a break-point of reality where there's no option but to face the dual facts of severe de-population and serious ageing. Already, industries with severe manpower shortages are relying on foreign 'trainees' or language students to fill vacancies, and the numbers of visas granted to Western white-collar expat professionals have seen a considerable increase.
At the present time, statistics show the number of expat workers has more than doubled over the past 18 years to around 1.3 million, but the increase is still not enough to solve the crisis. However, the new visa scheme is already fraught with controversy due to the bill's lack of detail, possibly opening the scheme to exploitation of expat workers as cheap labour. However, it seems it's the only alternative as other options such as hiring women and older workers or using automation have been tried and have all failed.