Emerging markets and growth fuel expat rush to Southeast Asia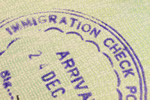 The Southeast Asian region's major urban hubs have experienced massive improvements in amenities and infrastructure over the past few years, resulting in expats arriving in unprecedented numbers.
Asia's rapid development over the past few years has drawn expatriate professionals from across the world, attracted by higher living standards and an improved quality of life. Although all the region's major cites have improved their appeal to Western talent, there's a need for foreigners to feel at home in surroundings many would see as exotic and strange. Luckily, most of the leading cities have enclaves in which newly-arrived expats can settle down and feel at home amongst a multinational community.
The Indonesian capital of Jakarta's Kemang district is centred along the streets of Jalan Kemang and Jalan Kemang Raya, set to the southwest of the city's central area. It's a favourite with expats due to its popular western-style nightspots, restaurants and renowned international schools. Accommodation is a mix of condos and luxury villas, with Kemang Village the perfect location. Developed in 2013, the area boasts international food shops with English-speaking staff.
Kuala Lumpur is a major expat destination, with the Mont Kiara district popular for its high end accommodation options. It's set on the edge of the city centre and offers upscale villas and luxury high-rise developments. International schools, shopping mall and recreation including entertainment options make the area a great choice for Western expat incomers. The city-state of Singapore is famed amongst the worldwide expat community for its unrivalled amenities and superb selection of international cuisine. Orchard Road is the place to be, as it's close to all the island's amenities and surrounded by charming old districts.
Manila's Makati district is home to expats from the USA and UK, and is considered a safe location in a chaotic city. There's plenty of office space, and condos are easily available in Legaspi Village, Salcedo Village and Rockwell. The Aro district of Bangkok, Thailand's sprawling capital city, is becoming a popular expat hub for its accessibility to a number of the city's most celebrated bars and restaurants. There's a huge range of stores selling Western foods, albeit at a price, and the pace of life in the district is considerably slower than in the rest of the crowded city.