Czech Republic tourism industry desperately needs expat workers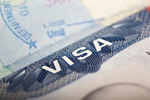 Prague's tourism industry is desperate for more employees as the numbers of foreign tourists visiting are at a peak and still rising.
The Czech Republic might not yet be a major destination for expat professionals, but it's now a hub for far too many tourists, according to a recent report. The hospitality industry is struggling to keep pace with the growing numbers of visitors, and needs to recruit a good number of expats with experience in the sector. Apparently, the three million people employed at this point in time are finding it difficult to cope!
Tourism accounts for three per cent of the Czech Republic's GDP and now has the potential to contribute far more, but needs an influx of workers in the field of hospitality. The increase in visitor numbers isn't just in Prague as it's the same story in the border regions, the mountains and smaller towns and cities. In the more remote destinations, restaurateurs and owners of small hotels are being forced to close their doors as they can't get staff.
Guides, chefs, general hospitality staff and any position which can't be staffed by a robot are all desperately needed, giving opportunities to expats who're keen on a career in the tourism industry. The famous Czech healing spas are also looking to hire foreign workers. The Republic's problem is that this year is seeing a very low unemployment rate coupled with a high number of vacancies across the board, a situation which is likely to continue and get worse over the next several years. In the Prague region alone, some 63,000 vacancies are on the market.