Prague wins out as expat job source due to skills shortage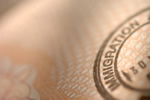 Although the Czech Republic may not be your first choice as a career and bank-balance booster, taking a closer look may change your mind.
Unless the decision to relocate overseas really is about the money and nothing else, there's a good choice of up and coming expatriate destinations, not all of which are on the other side of the world and several of which are demonstrating a severe shortage of skilled expertise. The Czech Republic falls into this category due to its low unemployment statistics, and an influx of Western multinational corporations has resulted in tempting vacancies for expat professionals. More good news is that salaries, especially in the capital, Prague, are on the rise, but prices for consumer goods remain relatively inexpensive when compared with the majority of other European destinations.
Annual quality of life indexes routinely place the republic as one of the best for expat life, with a recent World Economic Forum report ranking it at number 15 ahead of France, the UK, the USA and a number of other popular expat havens. Another recent survey rated it well ahead of Portugal, Italy and the bulk of other European countries. In the Czech Republic, family comes first, with work-life balance more than satisfactory due to a reasonable working week, If you're planning to start a family whilst overseas, maternity leave here lasts for up to three years, making it the world's most progressive. For those needing to travel on business, flights from Prague to the rest of the EU are amazingly cheap, as are those to nearby countries' beachside locations. Prague itself is the proud recipient of the world's greenest urban space award.
As if the above wasn't enough, the 2018 Global Peace Index rated the Czech Republic as the seventh-safest country on the planet, trailing just behind Iceland, Denmark, New Zealand, Portugal, Canada and Austria. Skills shortages are most obvious in the tech sector, with an urgent need for experts in IT development as a whole. The list includes programming and coding, involving a massive shortage in languages being coded as well as applications for use in 'smart' equipment. Apparently, the republic's education system hasn't quite caught up with the overwhelming tech needs of the 21st century, hence the need for expat experts in the field.