Young expat on life support in Cambodian hospital refused help by Foreign Office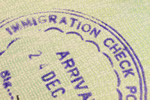 A Scots expat is waiting to die in a Cambodian hospital whilst the British government refuses to help.
The family of Scot Charles McLaughlin have launched a desperate online appeal to raise £105,000 to bring him back to the UK after he suffered a massive stroke. Charles is now on life support in a Cambodian hospital and can only blink as a means of communication. A scan has shown he has two major blood clots on his brain stem, and he can't breathe or speak by himself. He'd been in Thailand for a while before going to Cambodia and his family fear he may have forgotten to extend his travel insurance to include a second country.
According to his sister, staff at the Phnom Penh hospital are kind although the language barrier is proving problematic, but it's a very basic facility and his condition is severe, with doctors saying there's nothing more they can do for him. It's possible he may have funds in his bank accounts as he was made redundant by HSBC before he left the UK, but he can't communicate the means of accessing them and the bank is insisting on his written or verbal permission. His sister has applied to the courts for deputyship in order to gain access to his bank accounts and his mother is re-mortgaging her house in an attempt to get him home. She offered the mortgage money once it arrives as security for an emergency loan from the government, but unfortunately and somewhat inexplicably considering the circumstances, the officials refused.
The Foreign Office's website states it's able to provide emergency loans to Britons overseas, but only if exceptional circumstances apply. Their definition of 'exceptions circumstance' wasn't given, but they sent a junior office to the hospital to help with translations. As a last resort, Charles's sister has launched a GoFundMe appeal for a total of around £105,000. His hospital costs are now at £307 a day, with a transfer to a private hospital increasing the daily cost to £1,920. As he would need constant monitoring by medical professionals during his flight, the cost of an air ambulance would be between £35,000 and £105,000 or more. At the time or writing, the British Embassy in Phnom Penh is not answering his mother's calls, and Charles's sister has offered those donating on GoFundMe a full rebate if they find he has travel insurance or enough savings to cover his costs.