Advice on where to live during your Tokyo reassignment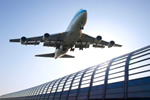 If you're relocating to Tokyo and uncertain as to where to stay in the massive city, Shirokane's foreigner-friendly enclave is the best choice.
Accepting a reassignment to Japan can be life-changing, as the country is unique in its culture, fascinating history and stunning modernity. Tokyo is one of the world's largest cities, but each of its dozens of districts has its own charms for new arrivals and its amazing transportation systems make it easy to get around. Closed to the world for centuries, Japan is now bidding to overtake China as East Asia's powerhouse and is easing visa regulations in order to attract the brightest and best in the worldwide expat community.
Admittedly, accommodation in the central areas is expensive, to say the least, especially in the embassy-rich hub of Minato-Ku, Tokyo's wealthiest district. International corporations such as Goldman Sachs, Apple and Google have their local headquarters here and carefully planned development is taking place in the charming Shirokane neighbourhood, in order to accommodate more international players and their expat employees. The Minato-ku neighbourhood of Shirokane is a peaceful, green oasis for expatriate professionals, giving easy access to all the fascinating city has to offer via its Shinagawa subway station.
Formerly home to factories, the area has been massively gentrified and is now sought-after by expatriates as well as wealthy Japanese renters and investors. As well as upscale new developments, the district is home to traditional Buddhist and Shinto temples, local shops and restaurants and small businesses serving the local Japanese community as they always have. Shirokane's historic main street is popular with Japanese and expatriate professionals alike for its boutiques selling everything from handmade chocolates through antiques to fashion, and gourmet restaurants tempt customers with Western as well as Japanese favourites.
For expat families there are several excellent kindergartens as well as higher education hubs including the Sacred Heart International School and Keio University. Accommodation varies from smaller apartments for singles and couples to large, luxury condominiums for families and those who love to entertain. Developers are building in the area for investment, with most of the new condo blocks within easy walking distance of Shirokane-Takanawa subway station.