Expat professionals giving Germany a miss due to unfriendly locals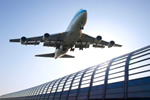 Many expat professionals find Germany an attractive proposition for career advancement, but wish the locals were friendlier.
If quality of life is an essential in the wish-list for relocating overseas, it might be wise to give Germany a miss, according to a recent survey, especially if you're taking your family along. Present day high rents, the rising cost of living and a shortage of kindergarten places are facts of life for the average expat professional transferring to Germany, but the worst problem is never feeling at home.
This isn't a new complaint – expats have been slamming the locals' unwillingness to show friendship to incomers for years – but it can be crucial to the wellbeing of expat families as well as to the bread-winners themselves. It's one reason why the European hub has slipped from 12th position in 2014 to this year's 36th position in the latest Expat Insider survey. According to respondents, over half said making friends within the local community is next to impossible, especially since the beginning of the public debate over immigration.
Even so, Germany is an extremely attractive destination for skilled expats, with good training options and good salaries. Of course, expat workers at all levels are important for the EU state as it currently has a skills shortage which, should it continue, may well post threats for the German economy. Encouraging a more tolerant attitude towards expats would go some way to alleviating the shortage once the word gets around the worldwide expat community. Pundits suggest the now stuttering economic boom had a lot to do with the many millions of incomers from the rest of Europe over the past 15 years.
Highly qualified expat professionals can go anywhere in the world they fancy and find good jobs with good salaries as well as a friendly welcome, with many more now giving Germany a miss than in previous years. Economics experts correctly believe they'll only come if they're made welcome, adding Germany and the majority of the German people are putting too many obstacles in expats' pathways.