Expat relocation packages for Asia getting less attractive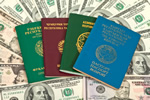 Making sure your prospective overseas employer is taking the need for benefits including private healthcare cover seriously is crucial to a successful reassignment.
If you're heading to an Asian destination on a relocation or reassignment, you'll need to be sure your employer is offering perks such as adequate private healthcare insurance as part of a full relocation package. Most employers have group policies covering all their overseas employees, but these aren't always a one-size-fits-all solution as private healthcare costs vary widely across the world and especially in Asia. It's necessary to have more than just 'bare bones' coverage, with new employees advised never to leave this crucial part of your relocation package to your human resources representative.
Another point to consider is the flexibility of the offered insurance policy, with some plans not continuing coverage should the ensured expat to move to another location. Given that the average time spent per expat in an overseas location is around two years, this is an important point. For the majority, portability and accessibility are crucial, and should also be worded to continue regardless of pre-existing conditions.
Relocation packages for expats heading to Asian countries used to be especially generous as regards salaries, as the majority of Asian destinations are known to be very expensive as regards accommodation and living costs. However, at the present time, benefits as well as remunerations are seen to be in decline. For example, during 2017 the average relocation package for Singapore fell by some six per cent, with many expat incomers now being given offers comparable to local average salaries and perks.
Even worse, some expat professionals are being left without retirement plans, incentives and extra allowances, leaving them struggling to cope and seriously considering moving on. It all comes down to employee well-being in the workplace, as financial stress doesn't help performance in challenging jobs and often leads to depression and anxiety. One major motivation for working overseas is the positive effect on one's portfolio, but it's not worth risking one's health to get it. Basically, should an offer not provide for reasonable needs including specifically-targeted healthcare insurance, walking away is the sensible option.