Expat protests grow over Netherlands 30 per cent tax break cut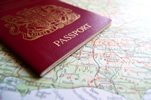 As expat dissention over the Dutch government's shock 30 per cent ruling rumbles on, the reality of its effect on expatriates' financial affairs is becoming clearer.
As previously noted, the expat-specific 30 per cent ruling means the same percentage of salaries are untaxed, resulting in those benefiting having a higher actual disposable income. Although this doesn't affect expat mortgages as providers examine applicants' gross rather than net income, three Dutch banks are known to have granted expats higher mortgages than is technically allowed al long as the extra amount is paid back during the number of years remaining on individual 30 per cent rulings. '
The 30 per cent ruling's validity originally stood at 10 years but was reduced in 2012 to eight years, with the recent adjustment reducing it to five years starting in January 2019 and applying to existing beneficiaries as well as new expat arrivals. One reason given for the cut was that, on average, expats use the financial benefit for a period of no longer than five years meaning not many would be affected by the change. Another reason is rooted in the Dutch economy following a recent decision to scrap the tax payable on dividends, as the cash to pay for the new rule has to come from somewhere.
A cause for even more expat concern is lawmakers' decision not to allow a transition period, thus trapping every expat who's taken advantage of the tax break over the past 10 years into just a six-month period before the benefit is lost. Since the announcement, schools, universities, multinationals and expats themselves have been campaigning hard to at least soften the blow for the tax break's existing expat recipients as many have taken on financial commitments in good faith. A government decision is expected as part of the annual Dutch budget due in September. However, given the Netherlands' pressing need for expat professionals and the effect the government's action may have on recruitment from overseas, a little less political foot-shooting may well be in the pipeline.