Nat Geo surveys effects on colonial cities of expat retirement hubs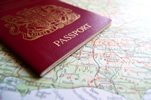 Latin America is now almost as popular with older British and European expats as it is with their American equivalents.
When a region becomes increasingly popular as an expat destination, it's inevitablet changes will take place both to the incomers and to the destinations themselves, especially if the bulk of the new arrivals are older or already in retirement. A study by National Geographic magazine has concentrated on the relationship between Latin American communities and expat retirees, focusing on colonial cities including Mexico's Cuenca and San Miguel de Allende and Managua in Nicaragua.
Project director Dr Philip Sloane notes colonial cities are especially appealing for expatriate retirees as they offer picturesque environments and culture combined with first-world developed infrastructures. However, he believes an influx of expat retirees is a mixed blessing as it stimulates local economies and creates expat-focused jobs but also causes social and cultural issues to come to the fore. He recommends that cities encouraging expat immigration from North America and Europe should plan to guide the migration towards informed integration as well as encouraging it for commercial reasons.
The research team and its director are in Cuenca for three weeks, interviewing locals as well as expatriate retirees. One major information-gathering tool is a survey needing the input of a sizeable cross-section of both communities for its success. Dr Sloane is looking for expatriates over the age of 55 from Europe, Canada or the USA who've lived in the city for four years or more. The aim of the project is to calculate the expat retiree impact on colonial cities through the experience of the retirees themselves, thus helping other cities to attract expat retirees in such a way as to maximise all residents' quality of life.