New loan aims to corner the expat buy to let mortgage market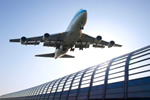 Buy to lets in the home country are still favourite investments for British expats working overseas, with a new entry to the specialist mortgage sector hoping to tap into demand.
For expat professionals working overseas, the British expat buy-to-let property sector has provided a successful investment strategy for some years, even although getting a mortgage was a serious hassle in the early days. The sector is still underserved as regards property loans for expatriates, although several international lenders are doing their best to provide loans to an increasing number of overseas buyers. A new-style mortgage on the block is now being offered by the Mansfield Building Society and is available through a number of selected mortgage brokers.
Mansfield's latest offering is a two-year discounted variable mortgage with a current rate of 2.79 per cent and up to 70 per cent loan to value. The application fee is just £199 and the completion fee stands at 1.25 per cent of the loan. New builds will be considered as eligible and the maximum loan available is £500,000, giving investors a chance to add higher quality properties in better locations to their portfolios.
The new loan is intended to upgrade the lender as a serious alternative to the big boys, and is a simplified process in comparison with
other loan providers' offerings. David Newby, an executive with the Mansfield, believes greater emphasis on assessment of buy-to-let landlords' financial stability has enabled the company to seamlessly expand their propositions and leverage its underwriting experience. The building society is working in tandem with its selected broker partners on giving a more direct view of the increasingly complex expat buy-to-let mortgage market.