Chinese cities in battle to attract the brightest and best expat talent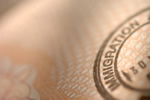 China's cities are fighting each other for the brightest and best available expat talent.
Over the past year, China's mega-cities have been locked in a battle to secure the best of Western talents tempted to try their luck in this amazing country. Even the medium-sized conurbations are offering sweeteners to attract expat entrepreneurs and outstanding tech talent. Discounts on house purchase, favourable terms on rental contracts, business start-up subsidies and even cash incentives are all there for the taking for expat professionals willing to settle in China.
The push to attract foreigners is even extending to the occasional tourist, according to one guy who decided to visit distant Xi'an in China's northwestern province of Shaanxi and was able to get his residency registration procedures completed immediately he'd arrived. Xi'an's efforts have borne amazing results over the past year as regards attracting migrants from other parts of the vast country, with almost a quarter of million people newly registered as permanent residents. Similarly, in Hubei province's Wuhan city, 100,000 Chinese graduates have taken up jobs or started businesses since January this year.
The growing popularity of the provincial cities is one reason why the mega-conurbations with their tens of millions are vying for even more incomers. The Chinese see human resources as the primary driver, resource and capital for growth and development, and high-quality development is what China's all about nowadays. Every improvement is aimed at bringing out the best in expat professionals as well as local citizens, thus resulting in the creation of increased value. In addition, improvements in public services, the overall business atmosphere and natural environmental features can also result in the retention of non-native professionals essential for continuing economic growth.