Shanghai crowned best expat city for sixth year running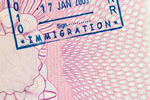 Yet again, Shanghai has been voted the best Chinese city for international expats.
The Amazing China Poll has now been running for eight years, out of which Shanghai has topped the list of best Chinese city for international expats for six years in a row. The city's expat community makes up 23.7 per cent of the total of foreigners living and working in China, with the capital, Beijing, now permanently in second place after heading the list during the survey's first two years. Runners up featuring in the top ten are Hefei, Shenzhen, Hangzhou, Suzhou, Chengdu, Nanjing and Guangzhou.
When asked why they preferred Shanghai over Beijing, expats said it was a far easier city in which to live, citing good transportation links and overall safety as two main reasons. Some mentioned its obvious economic strength and the fact that suitable jobs are easier to find than in the capital and other major cities. As regards earnings power, Shanghai was recently voted the world's fourth most lucrative, with salaries for expats averaging around $202,211 and Beijing not even mentioned.
On the other hand, expat professionals living and working in Beijing preferred life in the capital as it's not totally westernised as is Shanghai. Many admired its historical culture and preferred the more relaxed atmosphere, with one saying the 'chill vibe' isn't at all evident in Shanghai before adding that Beijing has the Great Wall of China. Others noted Beijing's cost of living as far less than Shanghai's as well as Shenzhen's and Hong Kong's. The survey's rating of the cost of living, however, revealed only a small difference between living costs in the two cities, with Shanghai's higher wages more than making up for the extra expense.
According to the latest Beijing news, it seems the capital has taken the survey results to heart as it's now adopted a new policy aimed at attracting top expat talent. Twenty new measures have been brought in to make the actual process of hiring easier and faster, and the measures are aimed at expats wishing to work in Beijing's tech sector. Whether the measures will turn the tables in the next survey remains to be seen.