Poor quality of UK city life is causing expat shift to Europe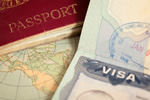 Expats are choosing relocations to European cities rather than to the UK due to British cities' poor quality of life.
Europe is now the destination of choice for international assignments, with the Austrian city of Vienna taking top place in the latest Mercers Quality of Living survey for its high rating on personal safety, its strong public transport network and its rich selection of recreational and cultural offerings. Zurich and Munich took second and third place respectively for their infrastructure and cultural events. Auckland came in at fourth place for its overall quality of life and Vancouver made it to fifth place.
Europe in general is still a favourite with expats from all Western nationalities, but the UK is now losing out to mainland Europe, possibly due to Brexit. London was placed at 41st out of 417 locations, not exactly a disaster but rather a demonstration of how far the UK has fallen since the 2016 referendum. One reason for its lack of popularity was the ever-increasing cost of living in its major conurbations, and fear about the effects on its economy of leaving the EU is influencing expat relocation decisions.
British employers are expecting a loss of much-needed expat talent once Brexit becomes a done deal, and are now finding it tricky at best to recruit replacements for employees heading back to their home countries. The UK's population is officially an ageing society, and young talent is increasingly heading to alternative world destinations to get the necessary work experience.
In general, increasing globalisation and the shifting workforce demographic are putting the emphasis on quality of life for businesses wanting to employ the brightest and best. Over the next five years or so, getting and retaining expat professionals is expected to be the key to growth in the majority of business sectors.