Is Hong Kong still the best place for expat professionals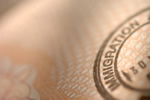 Hong Kong is a favourite with expat professionals as well as millions of visitors every year, but its dark side tells another story.
This unique island is a fascinating mix of occidental and oriental, with its dazzling skyline, multinational society and sense of coexistence between the ancient and the totally modern. It's also the pot of gold for a high number of expats who arrive to seek and find their fortunes. Hong Kong is seemingly proud of its international community, but segregation between the two halves of society is creating problems for both. Expats now form eight per cent of Hong Kong's residents and total around 600,000, proportionally the fifth highest in the world. From expat professionals through international students to the low-skilled migrant workers keeping the island going, this former British colony is a truly inter-racial melting pot.
One reason for the separation between the expat community and the rest of Hong Kong's peoples is the English language, or rather the lack of it. Less than 50 per cent of residents speak English, making it difficult for non-locals and locals to form friendships. Lifestyle and social lives are two more reasons why there's a wide gap between the two communities, with the wealthy expat enclaves crammed with upscale eateries, bars and shopping malls whilst the remainder of the population get by as best they can.
In addition, the working culture doesn't encourage integration, with unpaid overtime common and often extending to as late as 10 p.m. Housing is another problem, with low-paid workers living in 'nano flats', otherwise known as coffin apartments for obvious reasons. As a result, the divisions across Hong Kong society are getting ever wider.
Worse still, China's increasing grasp of the island is eroding freedoms formerly taken for granted. Human rights NGO Freedom House's reports show Hong Kong's score has been falling for seven years, with political freedom and freedom of speech worst affected. Although there are very few open signs of resentment against the affluent as yet, negative feelings are festering along with a resurgence of anti-mainland Chinese sentiment. For expat professionals, the island is still safe and a great place to live but, going forward, there's no way of predicting how long this uneasy peace will last.