Survival strategies for new Costa del Sol expat arrivals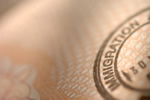 The vast majority of Brit expats living in Spain's Costa del Sol will have holidayed in the region before choosing the region as their home from home, giving them at least some idea what to expect when they're permanent residents.
In spite of a recent negative survey result, it's clear Spain's multinational expat community loves its life in the sun, but some aspects of Spanish life will have come as a surprise. For example, 'bread' back home usually means buttered toast with a swipe of jam or, heaven forbid, Marmite, but in Spain it's served up in some form at every single meal. It's clearly a bread addiction and, according to doctors, it's one of Spain's major dietary problems.
Most would-be expats dream of sitting in a bar overlooking the Med and watching the sun go down whilst sipping a refreshing gin and tonic. What they may not realise until they attempt to stand up is that spirits aren't served via a measure in Spain. Your 'single' is more likely to be a double or even a triple, sloshed into your glass by an overenthusiastic barman with a sadistic streak. The only consolation may be that your night out is costing you far less than it would at home.
The Costa del Sol easily translates as the Sunshine Coast, with the implication that grey skies and rain are a distant memory, thus insulating new arrivals from the truth that the rain in Spain falls in coastal regions as well as on the plain. When it rains here, it really rains, causing biblical floods and dumping enough of the wet stuff in reservoirs to last for several years. The good news is that, unlike in the UK, the rains only fall for a few weeks each year!
Arrivals from the UK who find their fridges and cupboards are bare late on Saturday night are set for a starving Sunday, as all shops except the ones expats prefer to avoid are closed on the weekly holy day. The Ten Commandments can be trashed during the rest of the week, but Sundays are cancelled by order. If self-drive is your thing, taking a rally drivers' course before you leave your home country is advised. Everyday journeys are a fight for life, especially if your route includes roundabouts or slip roads accessing motorways.
As for everyday efficiency, especially at local town halls, the recommendation is simple – take the morning off work, stand in the queue and expect to see half the neighbourhood in the same queue. Banks close at 2 p.m on weekdays and, of course, don't open at all on Sundays. For recently arrived Brits who can't imagine life without a few reminders of home, Fuengirola's Iceland store stocks all things English, including peanut butter, Marmite and even English custard.