Calculating the pros and cons of expat life in Portugal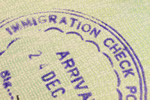 Portugal is still a popular destination for expats, but how does it stack up against other European favourites?
Although it's not as crowded with Brit expats as its neighbour Spain, its warm weather, cheaper cost of living and established British communities are all reasons why Portugal's still on the expat radar for retirees and those looking for a total change of lifestyle. However, as with every other expat destination, there's a lot to get used to and learn to live with.
One aspect of life which even experienced expats find totally confusing is the country's love of bureaucracy. Moving to Portugal in order to enjoy a slower pace of life is one thing, but the inexplicably slow process of actually getting anything official done is frustrating in the extreme. However early new arrivals file their paperwork, it's still scary to wait for months to get permits you need to live legally in your chosen country. All expats go through this, and are usually ready and willing to help if they can.
Portugal isn't exactly a 'hidden gem' any more, but careful searches online can still find locations where hordes of foreigners and tourists aren't in the majority. There are two benefits to this, firstly that the basics of life are far cheaper and secondly, so is accommodation, whether you're renting or buying. Lisbon is a beauty of a capital, but it's also the most expensive and crowded location in the country. It's likely you'll take a while to find your perfect spot, making renting rather than buying on arrival your best bet.
It's true that a number of expats find it almost impossible to integrate into local Portuguese communities, especially since Portuguese is one of the planet's nightmare languages to learn. However, the people are easygoing and friendly once you've made the first move. They're also happy to attempt to speak English as well as helping new arrivals with their Portuguese. As regards the cost of living, avoiding Lisbon if possible is the first priority, and finding an area with few links to organised tourism is the second.
If healthcare and healthcare and private insurance are an issue as you're in less than perfect health when you arrive, it's best to opt for healthcare insurance as the public hospitals tend towards limitations on first-world diagnostic equipment as well as extremely slow service. Private hospitals give good, efficient service as well as limited English language skills, and shopping around carefully for private healthcare insurance can come up with inexpensive results.