Expat millennials in Dubai buying into lifestyle developments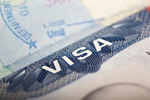 As the demographics of expats in Dubai change, property developers are increasingly promoting lifestyle-centric work and play spaces.
Millennial house hunters looking to remain indefinitely in Dubai are creating a new demand for accommodation suited to their lifestyles. Having everything necessary right on your doorstep is the new trend amongst recently-arrived younger expatriates, who're now being offered living space, club areas, retail and recreation facilities all within immediate reach.
Examples of how well this works for the millennial community are Dubai Internet City, Dubai Media City, Dubai Marina and Jumeirah Lakes Towers, all combining residential, food and beverage, office and recreational areas. All are home to numerous expat startups and entrepreneurial businesses, with their owners having no need to waste time by commuting to and from work. These lifestyle developments offer smaller, easier to maintain living spaces and modern amenities including architectural and technological innovations.
According to the CEO of a well-known real estate agency, younger buyers prefer convenience-related living as they have active lifestyles with no need for gardens or traditional estate architecture. Typical buyers of lifestyle-oriented apartments take into account immediate amenities as part of their decision-making processes. One new trend emerging in Dubai is low-rise development, and is directly related to millennial demand, with construction companies happy to respond, particularly in the affordable market sector.
Low interest rates are also attracting newly-arrived millennial expats intending to stay in Dubai for the foreseeable future. Unable to get onto the property ladder in their home country due to soaring property prices, the chance to do so in Dubai is tempting, to say the least, especially as wage levels are far higher than in, for example, the UK even although the two countries' costs of living are very similar. Dubai developers are offering attractive payment terms, and finance can be had, even for the initial down payment.