New expat arrivals in Dubai warned over fraudulent IFAs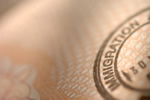 A Scottish IFA has been convicted in a Dubai court of running an unauthorised financial advice business, thus allowing his expat victims to sue to recover their losses.
The judgement is being recorded as a landmark decision as it's one of the first convictions of its kind in any expat destination which allows clients who've lost money to sue for reparation in a civil court. Scottish independent financial advisor Neil Grant was working illegally without the necessary registration of his business, and was channelling clients' funds into risky investment such as UK student accommodation and waste removal.
Estimated totals lost are believed to run into millions, with an average £100,000 for each client and many losing their entire savings. Working as the owner of Prosperity Offshore Consultants, Grant didn't attend a November appeal hearing and left the country shortly afterwards, having been fined just Dh2,000. Repeated attempts to contact him have been unsuccessful and, at the recent hearing, his lawyer declined to comment.
A civil prosecution has now been launched, with former client Amber Waheed saying she'd been recommended to use Grant by several in her circle of friends. According to her lawyer, the criminal court judgement is the first to rule in favour of the victims, thus making it a landmark in the fight against fraudulent financial advisors operating in expat locations. Amber admitted she'd seen Grant as trustworthy, especially as high-level expats had invested with him, and added she'd given him a 'substantial sum' but knew others who'd invested millions.
Investors became concerned when the values of their funds were seen to fluctuate wildly, especially as most had stipulated low-risk, long term investments. On investigation, their money was found to be in high risk, short term, unregulated and illiquid funds paying massive commissions to Grant. One investor who placed around £400,000 into four funds now feels guilty for recommending Grant to his friends. The rogue advisor, he added, was a master of the hard sell and clever enough to seem genuinely friendly with his clients and their families.
The court case should be taken as a warning to newly-arrived expatriates not to trust any financial advisors working within the community, however friendly and supportive they may seem. The same story has been heard more than once in every expat destination across the world, with rogue advisors preying on unsophisticated investors and leaving for happier hunting grounds once they've been discovered.