New Zealand tempts expat teachers with hefty relocation grants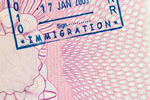 New Zealand's relocation grant for experienced teachers is proving a massive incentive.
A new initiative aimed at encouraging applications from international expat teachers and Kiwi teachers working overseas is being received with enthusiasm by the teachers themselves and by recruitment companies.
Relocation grants of $5,000 can be had by foreign teachers willing to emigrate to New Zealand, with $7,000 given to Kiwi teachers working overseas who return to teach in the home country. Applications for the 2018 grants opened last week just as New Zealand's schools reopened after the Christmas holidays. The grants apply to teachers willing to either take on jobs in remoter regions or teach hard-to-staff subjects. According to one Ireland-based recruitment company's founder, the generous grants are certain to be a massive incentive for both qualifying groups, with applications expected to far exceed last year's totals.
The new grants were first announced last August by former NZ education minister Nikki Kaye, and elicited immediate responses from interested overseas teachers. Those who've accepted teaching jobs will receive their grants after their first term's work, with the scheme attracting 350 applicants over the last half of 2017.Although the number applying from the UK fell slightly, applications from Ireland, Canada and South Africa were on the increase.
One young Irish teacher told local media she was thrilled with her new job in Auckland, especially as there were
already three Irish teachers working at the school. The children, she added, are very different from pupils in Irish schools in that they're more independent, much tougher and don't complain so much. Even so, some applicants are unhappy about the registration process itself, saying there's too much red tape and it takes a long time to be approved.
Teachers applying for the grants need to get a visa from New Zealand's immigration authority, have their qualifications officially authorised and become registered with the Education Council. In addition, the pay grading system requires verification of previous teaching experience and the various bureaucratic procedures can cost over $1,000.