Norway and Singapore score as expat professional destinations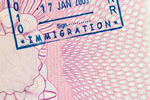 Singapore is an all-time favourite for expat life, but Norway is a surprise second in a recent survey.
Ideals for expat professional life include a high salary, stability in politics and economics, a more enjoyable family life and a fulfilling working experience. Setting the bar high is optimistic in these troubled times, but a recent survey claims expats in Singapore and Norway really do have it all and are now far more positive as a result.
One major attraction of overseas postings for professionals is that, on average, salaries increase by around 25 per cent over those in the home country. Expat earnings in general are around $100,000 a year and, although certain expenses may be higher than at home, there's usually enough left for retirement savings or a few luxury purchases. Expats in Singapore, admittedly an expensive place to live, are even better off, with an average of 42 per cent higher salaries than in the home country.
Financial stability gives a positive experience both for professionals and for their families, and those in Singapore report they feel safer than at home. They're also happy about the quality of the city-state's international education although the price is high. and the well-being and health of their children is generally considered to be better than in their country of birth. The only problem with the expat experience in Singapore is that the work-life balance is slanted more to work than to life.
Spectacular little Norway's rise in the rankings to close by the top spot comes as something of a surprise, but its highly praised work-life balance is typical for this northern country. Three-quarters of participants in the survey are more secure in their jobs than in their countries of origin, and even more praise the increased quality of live enjoyed by their families. Typically, the employment market is secure but flexible, and healthcare as well as education is mostly free..