Lack of skilled expat professionals holding back New Zealand growth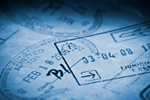 Following a slump in the recruitment of skilled expat professionals, it's feared New Zealand businesses will miss out on growth potential unless the present dearth of the brightest and best is reversed.
A leading New Zealand recruitment company is warning a combination of fewer expat experts and the government's projected tightening of immigration regulations will hit hard on businesses in general and the IT sector in particular. At present, employees seem to have the upper hand, with most confident of job opportunities in 2018 due to government roll-outs of large projects and the country's thriving economy. However, feedback from employers suggests there's a distinct lack of highly skilled applicants.
According to Shay Peters, New Zealand manager of the Robert Walters recruitment firm, local companies will need to upgrade their offers in order to attract the right kind of expats. Upselling the Kiwi lifestyle and work/life balance is a priority, as are offerings of salaries in line with those of major companies in Asia, the United Kingdom and America. Pitching the country's attraction to UK and US professionals looking to avoid the Brexit fallout and the political chaos in the USA could well result in an influx of highly-skilled professionals as well as attracting Kiwis back to the home country.
Peters believes professional salaries will rise during 2018, with those bringing in high demand skills receiving substantial increases. Survey results indicate some 74 per cent of professional respondents expect a hike in salary during the next 12 months. However, with companies competing to retain essential staff, new incentives and benefits including flexible working and health and wellbeing programmes will need to be introduced. A third of professionals who took part in the study are looking to change jobs in order to progress their careers, meaning companies must ensure career development of current employees is a priority.
Nowadays, the New Zealand jobs market is alive and kicking, with tech, infrastructure and large scale retail the projected growth industries for 2018. Education, housing, and major road developments aare all part of the government's programme for this year, creating a large number of jobs with increased salaries in the finance, legal, civil engineering and other relevant sectors.